Hey everyone! Happy 2nd day of July! Today I wanted to share some of the lesser known apps that I have on my phone. I didn't include extremely popular apps like Snapchat, Pinterest, or Instagram, because I am guessing you all already know about those :). My phone is also an android so this may be different for you if you have an Apple product.
The first app is Houzz:
If you are interested in interior design or beautiful rooms, this app is really cool. It is somewhat like Pinterest but is focused on houses. You can search for a specific style, like Scandinavian (my favorite) to Farmhouse, to Victorian. There are also pictures of outdoor spaces. I always love looking at the pools :). You then can categorize your favorite pictures into ideabooks, which are like boards on Pinterest. There are many other uses for this app also, but I mainly stick with organizing my favorite pictures.
Next we have Rainy Mood:
Now you can actually buy this as an app, but it costs money ($3.99 on Google Play). What I've done is I've saved the website
www.rainymood.com
onto the home screen of my phone where it looks like an app, but just takes me to the website. This website is really cool and I usually use it while I sleep. It plays raining noises which can help with sleeping, studying, or just thinking :).
Next we have Emojily:
This app is for android users and is super helpful. Sometimes when an android user sends an emoji to an Apple user, the emoji doesn't look the same. This app will show you what a certain emoji you use will look like to an Apple user.
You can see what it looks like above. The imput is from an android phone. The output is what those emojis will look like to an Apple user.
The next app is Heads Up!:
This is a game that is super fun to play with friends! It's a guessing game, were your friends give you hints to what the word is on the screen until you guess the correct answer. It keeps giving you new words until the timer runs out. It also videotapes your friends so you can see what they looked like as they were trying to give you the hints, it's pretty funny!
Next we have the app Stack:
This is just a simple app where you tap the screen to place the blocks on top of each other. If you tap to late, part of the block will break off, making to surface smaller for the next block you are trying to stack.
It's pretty fun and really simple to learn, but challenging to play :).
Next we have Quality Time: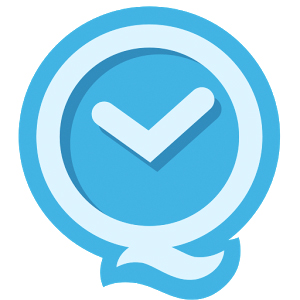 This app calculates the amount of time you spend on your phone, and also which apps you spend the most time on. It is really cool, but can also make you feel pretty guilty for spending so much time on your phone lol.
It will also show you how many times you have unlocked your phone or a certain app.
Well that's it for today's post! What did you think of my apps? Have you ever used any of these or do you plan to?
Thanks for reading and have a great day!